1. The Ideation Stage of the DigiBill Sign should always stem from being about advertising. Therefore, DigiBills should always be large, digital, bright and catchy to attract the most customers possible.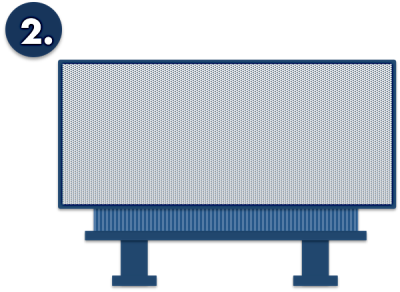 2. The DigiBill Concept is about making sure our clients get the billboard they want, that will create the highest ROI and give the most appealing aesthetical appearance for the sign's surroundings. Our engineers will work with our clients to get it right.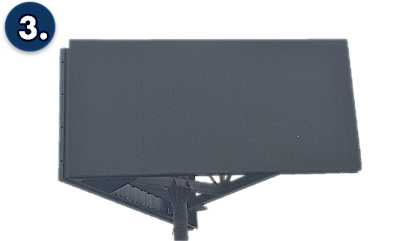 3. The Creation of the DigiBill Sign should result in a sign that pleases the local community, but also attracts passerbys to take notice. Our high quality modules and in-house fabrication will always result in a sign that pays for itself and later becomes an income-generating resource.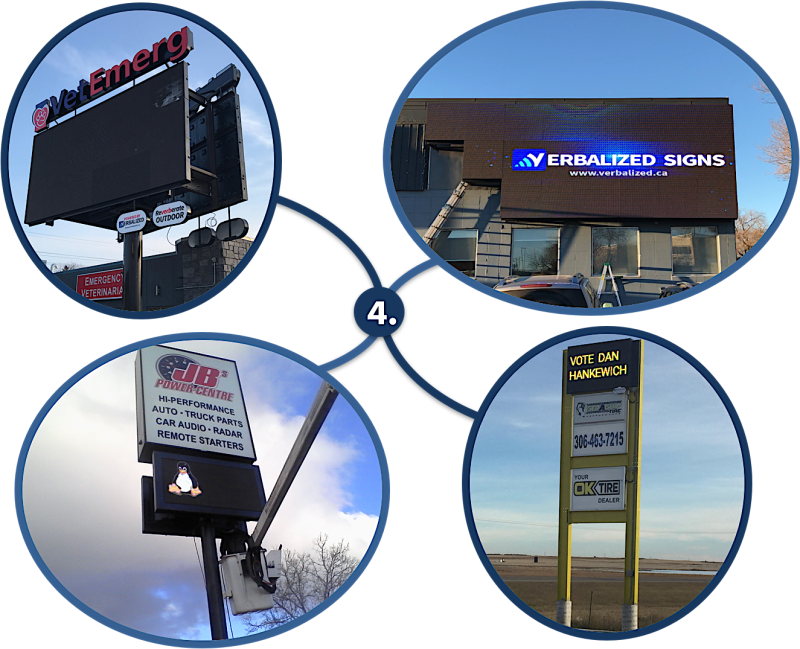 4. The DigBill Sign's Application are endless. They can become double-sided, so no passerby can miss it. They can be wall-mounted, placed underneath exisiting cabinet signage or even be applied as an insert in pylon signs. Whichever you choose, DigiBills are sure to catch your customers attention.