1. The Ideation Stage of the DigiPort Sign stemmed from the lack of portable, digital and wireless signs. The idea was to create an innovative way to advertise; either on-the-go, by displaying on our car window, or on your store front window.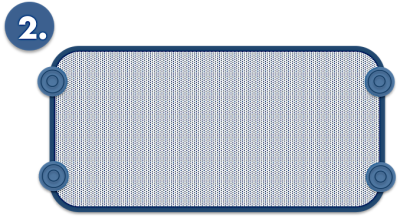 2. The DigiPort Concept became a sign that did not comprise on aesthetics and would look appealing and attractive on a store front window, car window or on a stand. Suctions were conceived for versatility in mounting options.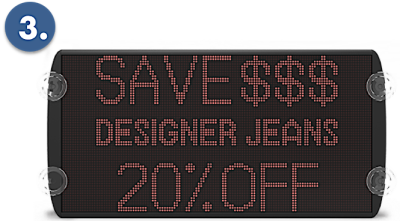 3. The Creation of the DigiPort Sign resulted in a sign that anyone can use to grab their customer's attention. With the customized options, users can control the brightness, scroll speed, fonts, colors and images. The app even features a timer for when the sign can turn on/off.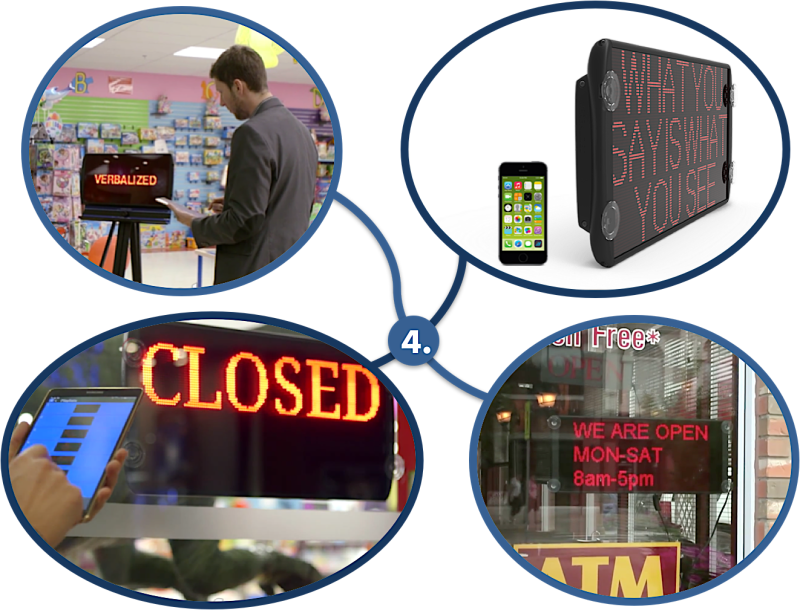 4. The DigiPort Sign's Application became fully realized as a smarter solution to retailer's signage needs. Customers will never pass by your storefront again without them knowing about your newest promotion or other business information.